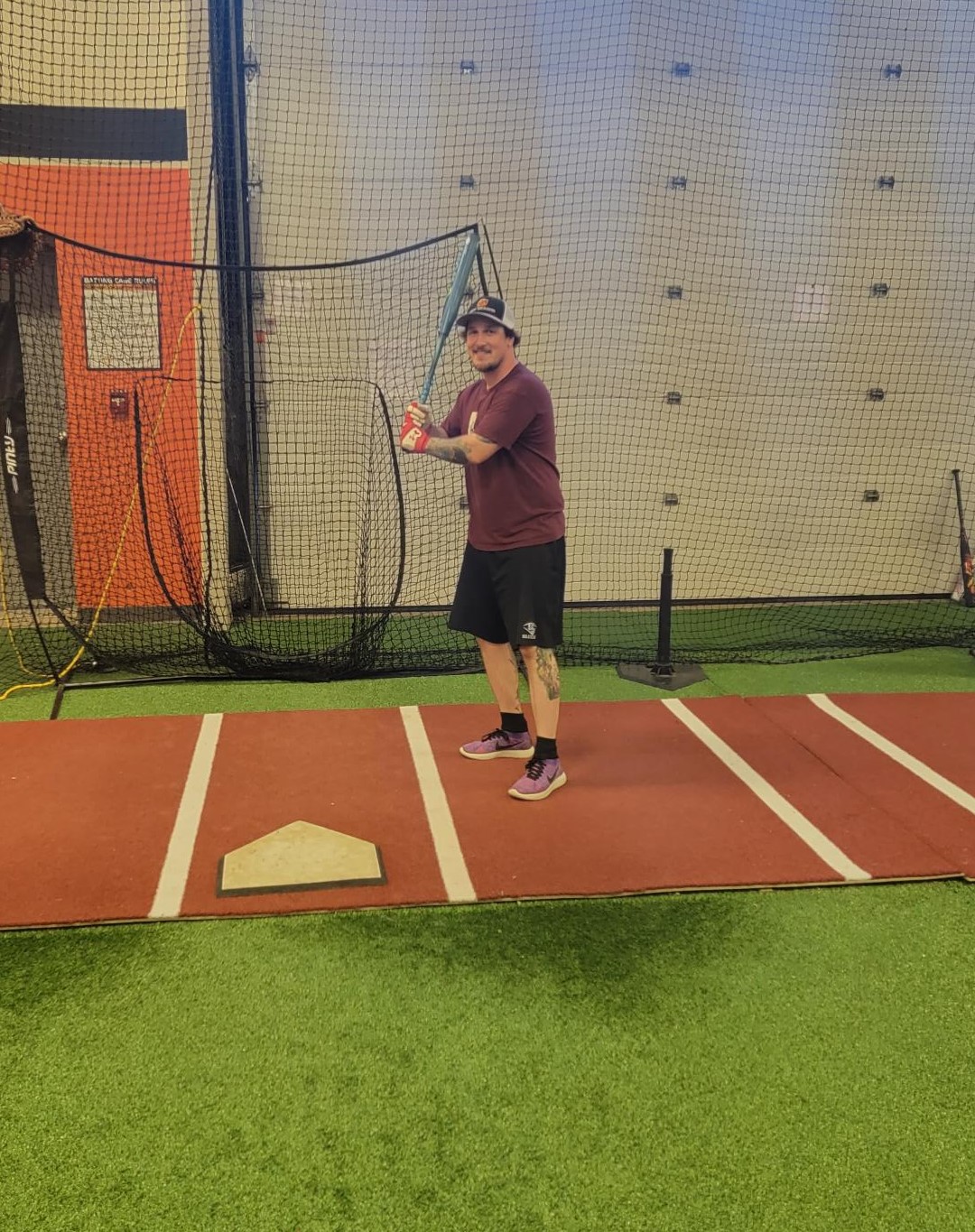 The Off Season
Nick Darke
My names Nick Darke, I'm 33 years old and I've grown up in Grande Prairie my entire life. Since I can remember I've been a part of sports teams and associations from baseball to soccer, hockey to slow pitch. Sports are my life.
I decided to open Grande Prairies first ever indoor batting cage so I could not only provide a home to such a large ball community in town but be able to come to work everyday knowing I get to do something I'm beyond passionate about. I make the joke that I couldn't make the Blue Jay's so this is the next best thing. Getting to coach and mentor our up-and-coming athletes is a dream come true for me. What makes us unique is we're 1 of a kind and the first facility like this in our area.
Nick was recommended to Community Future by a good customer of his, at his last job. He was talking about his plans to open the cages and he said that I should be going to Community Futures as this is something they would love to hear about. After meeting with Barry, he was very confident that they believed in not only his business plan but him as a person. Nick said the best decision he made was going to Community Futures.
Nick says he decided to work with Community Futures, because the fact that Barry and the whole board believed in him and supported his ideas 100% was all he needed to hear. He said they reassured him that the business plan was going to be very successful, and he was the right person for the job.
Nick also says from the day he started speaking with Barry and Community Futures he knew he came to the right place. He said they made things very easy and straight forward for him. They told me what I would need to do in order to achieve my loan and mentioned a few tweaks I should make to my business plan. The rest was history!
From working with community Future Nick learned that they want to see businesses like his succeed and provide the community of Grande Prairie more things to do. Especially in our long winters! They told me the board gave me 100% approval which is a fantastic feeling and just shows how excited everyone is about the business.
Nick says his business was just a dream before going to Community Futures. And that the best part of being an entrepreneur is the freedom that comes with being your own boss. It's life changing.
Nick's advice to entrepreneur is to be patient and go after what you believe in. The only thing holding you back is yourself.
A business won't grow or succeed without the right mindset. If you show up everyday and set goals for the company, you'll always be working towards something special.