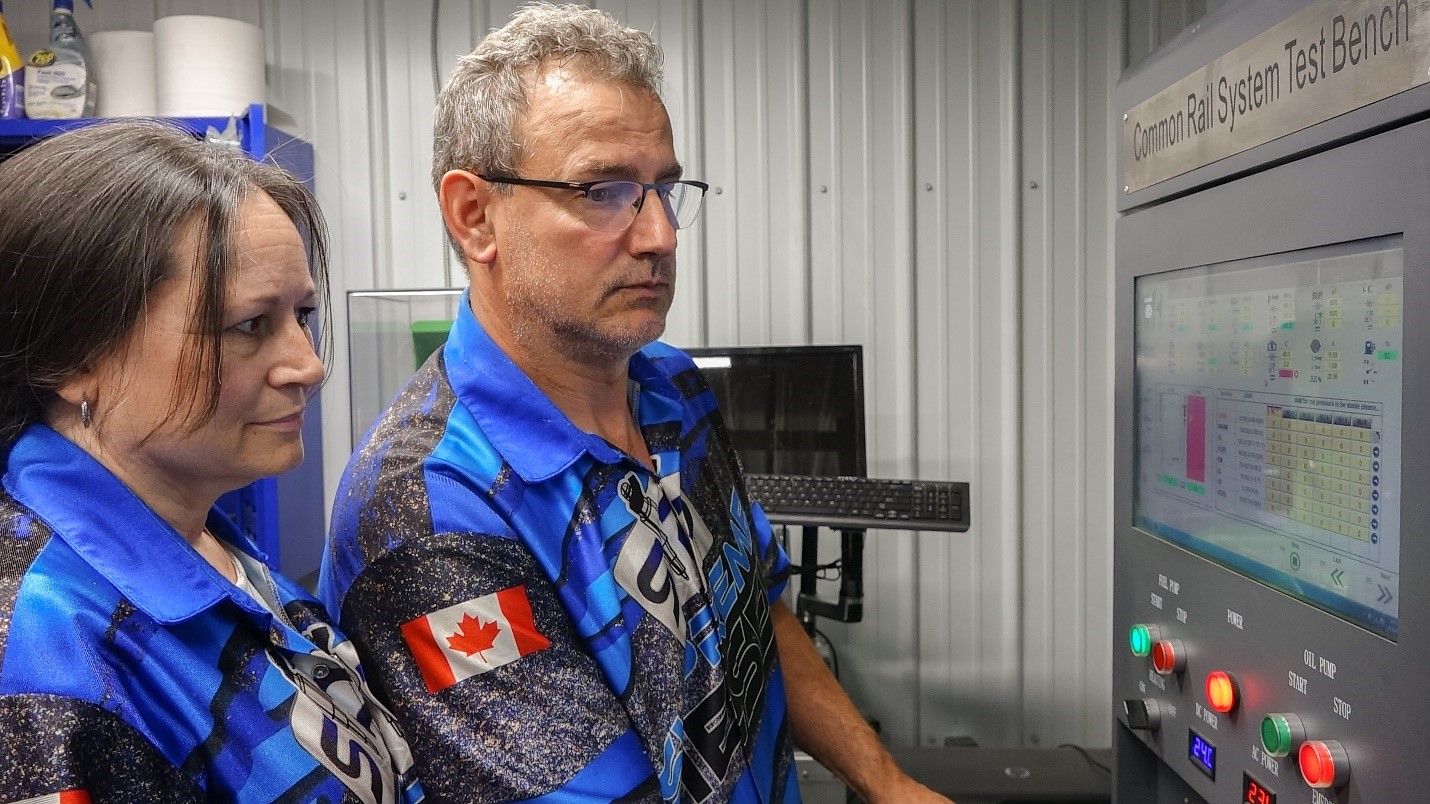 Supreme Diesel
Ernie & Kim Doble
"My name is Ernie Doble. I am a licensed auto technician, and I started in the auto industry in 1991. I have lived in the area for 39 years. My wife, Kim has been in the automotive industry for many years; in parts, service, administration, and accounting. We met over the phone when I was ordering transmission and driveline parts from her. We joke saying she has always been giving me the gears!
Before Supreme Diesel, I was a journeyman automotive technician. Then, my wife and I had our first shop in Grande Prairie. Our first desire was to give honest, and good quality work to everyone. We then partnered with a diesel performance shop from Edmonton to start a shop up here. Little did we know that was to become our niche; I'm a "truck whisperer", some have said, because I have a deep understanding of diesel engines and performance. So, we closed that partnership and opened the doors to Supreme Diesel starting in the wonderful small town of Sexsmith."
-Ernie Doble
Ernie and Kim first heard about Community Futures from another small company that operated in Sexsmith. They began attending classes and workshops where they learned a lot of tips and tricks that forwarded the trajectory of their business' growth. They were also able to secure operating funds to get started.
They say that their favorite thing about owning their own business is "meeting new people and seeing them return, even to only visit. We love giving to our community by supporting jobs, sponsoring events, and participating in important concerns. We also really enjoy bringing people here from all over. We have met so many of our industry leaders and enthusiasts from neighboring communities, provinces, and neighbors from the south in the USA and we proudly enjoy introducing them to our people, community, and lifestyle here".
Ernie and Kim's advice to aspiring entrepreneurs is "start with Community Futures. They will work with you to succeed, they open the doors to join the business community, and they share valuable knowledge. Always aspire to learn more, it is necessary to be able to continually adapt, improve and look for new opportunities. Always stay in tune with your customers and listen for their hints to improve your services. Your people are the most important, they need to believe in what they do and work together for success. It is all about meeting the needs of others."